Follow us on Telegram for the latest updates: https://t.me/TBEN
On Sunday January 16, police raided 17 mobile phone shops in an island-wide operation that lasted nine hours.
Nine men and one woman, aged 31 to 56, have been arrested for their alleged involvement in the fraudulent registration of prepaid SIM cards using the details of unsuspecting customers or foreigners who did not enter or leave Singapore .
Fifteen other men and nine women, aged 24 to 68, are taking part in the surveys.
Mobile phone shops in Orchard, Geylang and Woodlands among those raided
Agents from the Commercial Affairs Department simultaneously raided 17 cellphone shops.
The stores were located at Orchard, Geylang, Serangoon, Pasir Ris, Jurong West, Yishun, Woodlands, Boon Lay, Desker Road, Syed Alwi Road and Rochor Canal Road.
Their investigations revealed that these mobile phone retailers had abused computer systems containing prepaid SIM card registration information.
Retailers reportedly pre-register SIM cards using other people's details and then resell them to customers who wish to remain anonymous.
Police also seized printers, laptops, mobile phones, bills, photocopies of passports, SIM cards and relevant documents during the operation.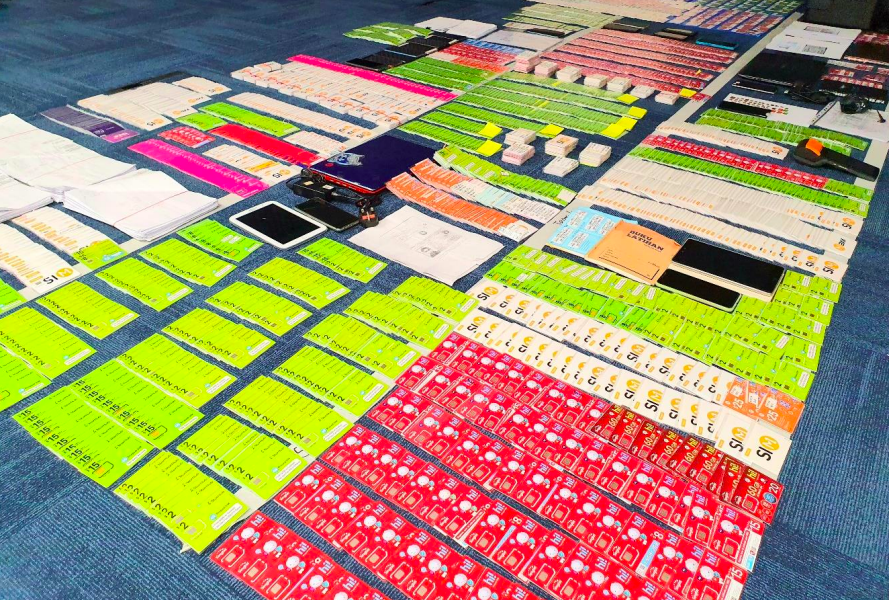 SIM cards possibly sold to carry out illicit activities
Police said fraudulently registered prepaid SIM cards are commonly exploited by criminals as an anonymous communication channel for various illicit activities.
These include unlicensed money lending, scams and vice among others.
"For example, groups of scam artists have been found to perpetuate their criminal activities by using such prepaid SIM cards to contact victims and each other to evade detection," police said.
Investigations are ongoing.
The offense of unauthorized modification of computer equipment is punishable by a fine not exceeding S$10,000 or imprisonment not exceeding three years, or both.
Follow and listen to our podcast here
All photos via Singapore Police