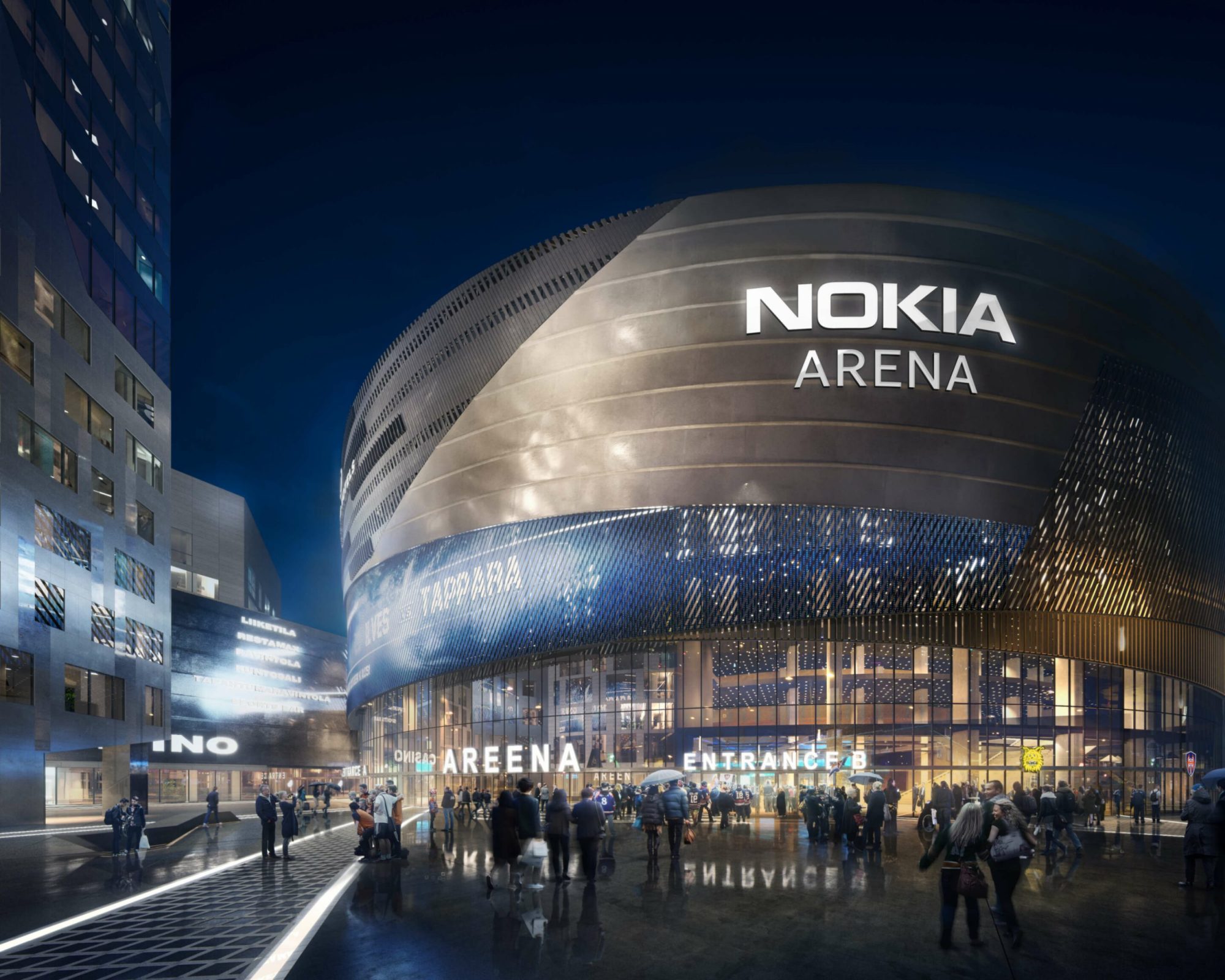 December 17, 2021
Europe's newest multi-purpose arena, Nokia Arena, demonstrates some of the most modern access management technologies.
In the arena, the doors open without contact with access rights on mobile devices and wristbands. Electromechanical keys are also used.
Access permits can be sent to smart devices, in which case the door is opened using a mobile phone or smartwatch "in the blink of an eye".
ABLOY has implemented several security solutions as well as access management and control systems for the arena, which will host major events, including the 2022 Men's Ice Hockey World Championships.
Separate the public and employees
The location's central location in the city center and its 24-hour opening hours underline the importance of access management. For example, it should be possible to separate semi-public and open areas from premises accessible only to hotel employees or guests.
"We have introduced a wide range of keys. Access authorizations can be sent to smart devices, in which case the door can be opened using a mobile phone or smart watch in the blink of an eye. This way, for example, an ice hockey team training in the rink does not have to worry about losing the keys or putting them back in the right place when the access rights expire at the end of the day. quarter game. When granting access it is also possible to determine which premises can and cannot be accessed, "said Jani Helenius, Head of Property and Security at Nokia Arena.
"The locks are also integrated into the arena restaurant shift system. For example, when a server arrives at the start of a shift, the access rights granted to the person immediately take effect in the necessary premises ", ABLOY key Adding account manager Mikael Ermala.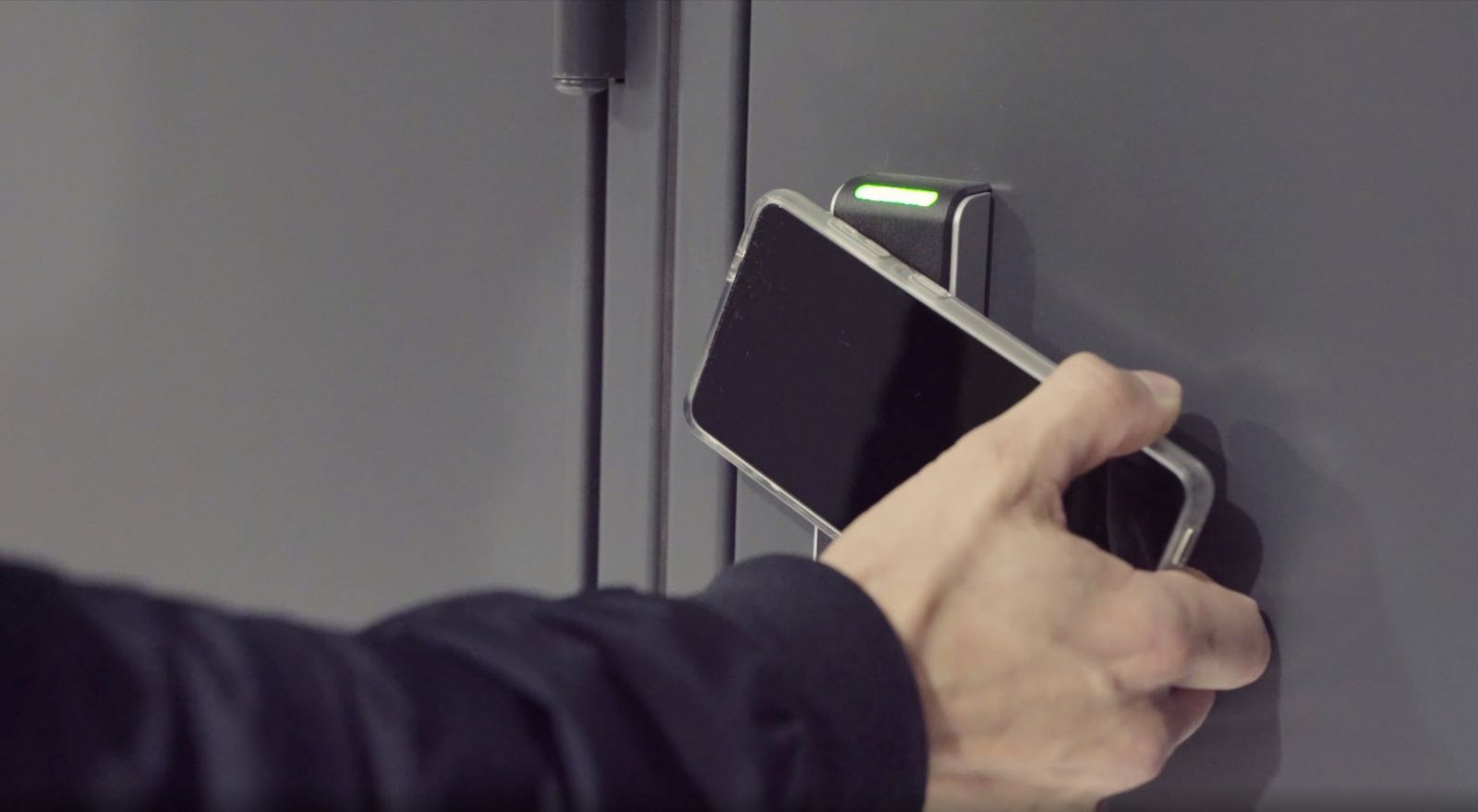 Image: A photograph of a smartphone used to access a door
Emergency measures for a large public
Directing 15,000 spectators to safety in an emergency is essential for an event center like Nokia Arena. This is why the arena door locks are integrated into the fire safety system. Smooth evacuation is also ensured by ABLOY push bars. All doors and exits from customer premises are fitted with push bars, also known as panic bars or protection bars, so that the doors can be opened quickly and easily when needed.
"Simulations during the construction phase have shown that 4,500 people can be guided out of the arena's ground floor in less than eight minutes. The entire arena can be emptied in about 15 to 20 minutes, in an optimal situation. This would not be possible without effective opening mechanisms on the exit routes, "said Jani.
The arena is expected to host over 1,000,000 annually, employing over 600 people and around 1,200 hospitality, catering and event production professionals at major events.
Image: A photograph of the exterior of the Nokia Arena
Article written by Ella Tansley | Posted on December 17, 2021
To share
---
---
Related Articles
Manage failures in buildings with virtual engineers
Managing mechanical failures in commercial buildings could be made easier for facility managers by using a virtual engineer. To help FMs to manage automatically …
Read the full article
Contactless smart lockers for COVID security
Your Workspace recently relaunched its parcel collection and deposit solution, Your Pick-Up-Point (YPUP). YPUP offers fully automated drop-off and collection …
Read the full article
Midlands Entrepreneurs launches smart entry technology solution
Three Midlands entrepreneurs have come together to start a new business – Strand Technologies – producing …
Read the full article
Biosite launches facial recognition for entry to construction sites
Biosite Systems Ltd has developed a facial recognition solution to meet the growing demand for contactless site access. At the site entry and exit points, …
Read the full article
Save energy at Christmas in commercial buildings
The quiet vacation period provides the perfect opportunity to assess the energy efficiency of buildings, says Michael Grant, COO of Metrikus. In this opinion piece, …
Read the full article
The world's smartest cities revealed
The Smart Centers Index has published its latest findings on the world's best hubs for the development of new technologies. The world ranking is updated every six …
Read the full article
Mitie wins £ 92.5million contract with John Radcliffe hospital
Mitie was awarded a new contract to provide cleaning, porterage and catering services for patients and staff at John Radcliffe Hospital in Oxford. Value…
Read the full article
Deer Technology to Present LimpetReader at EMEX
EMEX, the Net Zero & Energy Management Expo, is back for 2021, and Deer Technology is excited to showcase its LimpetReader. In an unprecedented global context …
Read the full article
Sodexo awarded the prize for the best waste prevention project
Sodexo received the award for best waste prevention project at the Waste2Zero 2021 awards for combating food waste through smart technology. Hosted by …
Read the full article
The University of Birmingham partners with Siemens to create the world's smartest university campus
Siemens partners with the University of Birmingham to create the smartest university campus in the world. The University of Birmingham, in partnership with …
Read the full article
---